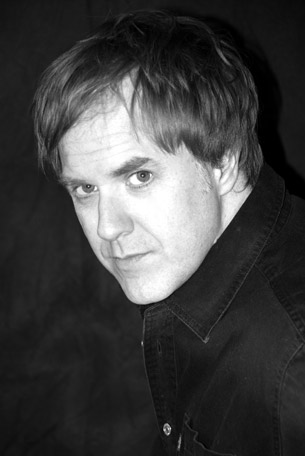 Highly acclaimed Canadian-born jazz pianist and composer Jon Ballantyne has released 10 albums, won 2 Juno awards and received 4 Juno nominations as a leader.
Jon's early interest in studying and performing music ultimately led to his playing and/or recording with some of the finest jazz musicians of our time, including Joe Henderson, Paul Bley, Dewey Redman, Seamus Blake, Billy Hart, Roy Haynes, Ingrid Jensen, Phil Woods, Gene Perla, Drew Gress, Dave Liebman, Alan Jones, Donny McAslin, Bill Goodwin, Don Thompson, Phil Dwyer, Joe Lovano and Mark Turner.
In his formative years, Jon performed with Pepper Adams, toured with Woody Herman's Thundering Herd, and recorded and toured with Terry Clarke, Neil Swainson and Jerry Fuller. During this period, Jon also studied and in many cases played with greats like Cecil Taylor, Ed Blackwell, Kenny Wheeler, Elvin Jones, Barry Harris, Richard Beirach, Joanne Brackeen, Emily Remler and Lee Konitz, to name a few.
In a performance career spanning almost three decades, Jon has toured in Japan, a great deal of Western Europe, the UK and Ireland, all provinces in Canada as well as 40 US States. Jon has performed in some of the world's finest concert halls such as the Cremona, Italy Opera House; Kilbourn Hall-Eastman School of Music and Place des Arts-Montreal; and some of the world's finest art institutions including the Museum of Modern Art in New York and Stockholm. He has also performed at highly regarded jazz clubs like Birdland and the Knitting Factory in New York, and the Deer Head Inn in Northeastern Pennsylvania.
Along with Jon's much lauded solo piano concerts in the 21st century have been the tours and recordings undertaken with his critically acclaimed quartet featuring bassist Boris Kozlov, drummer Jeff Hirshfield and saxophonist/bass clarinetist Douglas Yates.
Whether he's performing his original compositions-which can be knotty and dense, or sometimes quiet, spacey and melodic-two-handed virtuosic improvisations, or reworking the standard jazz repertoire, Jon's sense of openness, daring originality and inborn creativity always inform his playing, much to the delight of his listeners.
[FULL BIO]